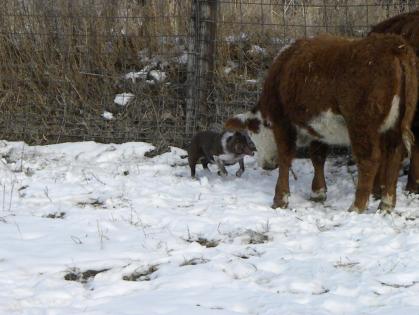 We use our dogs everyday on the ranch and in the feedlot.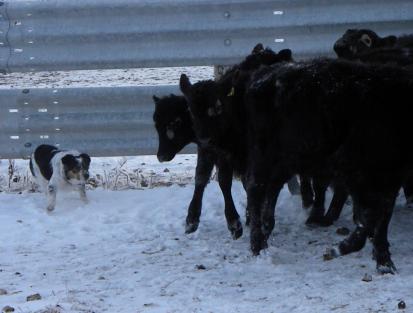 Bea (above and below) and Tap (right) are tremendous help daily.

Tap is the mother to DJ,who is consigned to the National Western sale in Denver, Colo.on Jan.21st.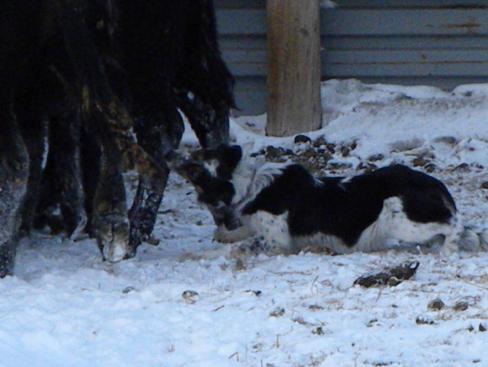 Check out the dogs for sale page for more information.